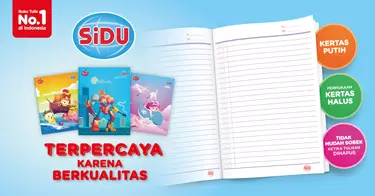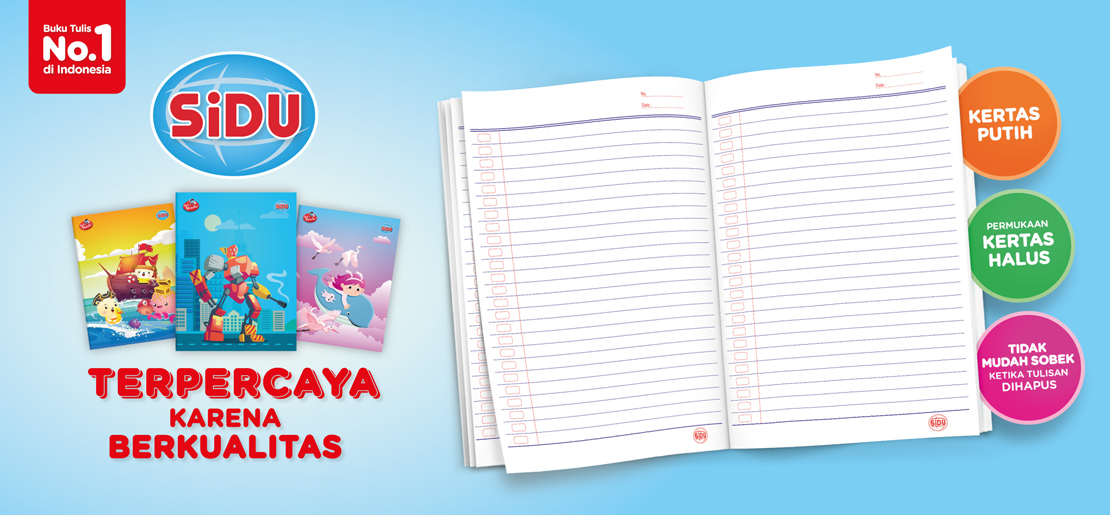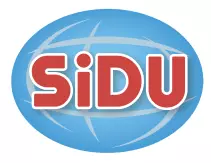 Writing Book
SiDU Writing books have been used and trusted by every generation as student notebooks. Its presence has spread in various regions of the archipelago. SiDU notebooks have accompanied and become a medium to realize every child of the nation's ideas, dreams, and aspirations. SiDU continues to maintain & prepare for the next generation by helping to pass on knowledge & knowledge through quality products.
Features & Benefits

White paper

Smooth paper surface

Not easy to tear when writing is deleted

Ideal for elementary school students in school activities.

It consists of various cover designs.
Various Cover Design Options

Sky & Space Theme


Technology Theme


Nature Theme


Sport Theme


Adventure Theme