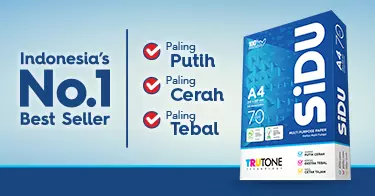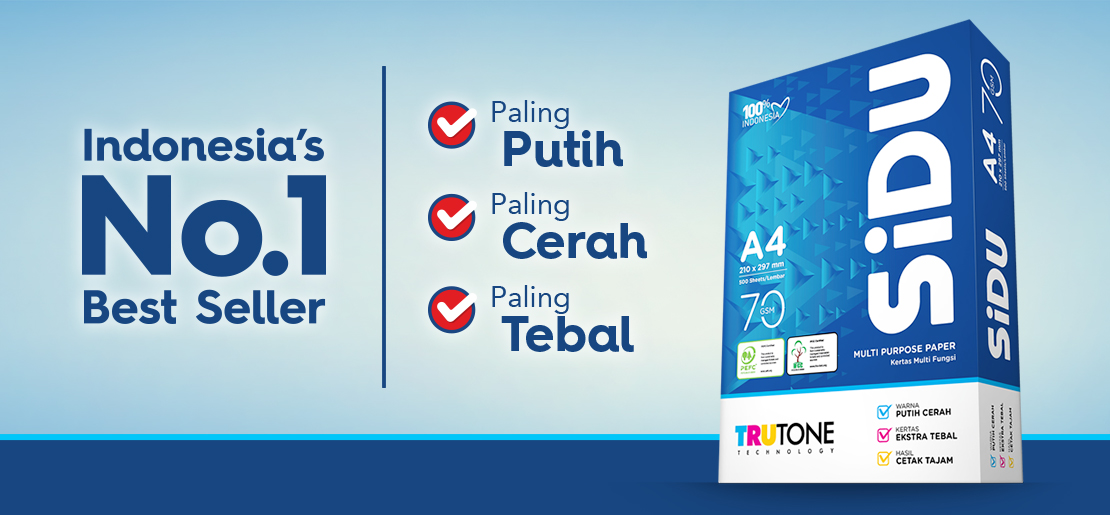 Multi Purpose Paper
SiDU is manufactured on state-of-the-art paper machines to ensure product quality and consistency. Backed by the advanced TRUTONE technology and micro surface chemistry. SiDU offers excellent image and print quality, sharp lines & vivid color production.
Printing machine runnability and lost time are the main concerns for any user. SiDU ensures the productivity of your unit to the highest level. Optimized thickness and smoothness in SiDU paper help in trouble-free running on your printing machines thereby saving on lost tome and printing cost.
Start using SiDU and you can say goodbye to any runnability troubles in the past.
Fitur & Kelebihan Multipaper
Features and Benefits

High Bright & White Appearance

Excellent Thickness

Smooth Surface

Two Side Printing
SiDU Multi Paper - Description Grid
Application for
Photocopying, Laser, & Inkjet Print, Fax
Suitable For
Company, Copy Center, Home User
Certification - Multi Paper
Kertas Multifungsi Berwarna - Feature Grid
Fitur Kertas Multifungsi Berwarna
Kertas HVS berwarna dengan permukaan halus dan berdaya serap tinggi.
Cocok untuk proposal, divider, flyer, brochure atau keperluan craft.